Avid Pro Tools HD v10.3.2 and Avid Virtual Instruments 10 for Windows + PACE iLok drivers x64 + Patch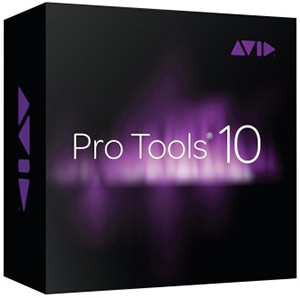 Avid Pro Tools HD v10.3.2 for Windows with Avid Virtual Instruments 10 for Windows | 4.31 GB
+ PACE iLok drivers x64 + Patch (beta 10) mukundas
Whether you create music or sound for picture, the right tools can help you achieve the highest quality mixes faster. Pro Tools 10 is the next generation of the best sounding, most widely-used audio production software in the industry, enabling you to record, compose, edit, and mix with great speed and ease.
New features
Note: In Windows 7 x64, if you're experimenting an "Error, missing ilok authorization for pro Tools 10. please insert the necessary ilok and restart Pro Tools" make sure iLok drivers actually install, mine would not install over my old iLok drivers, solved it by doing this:
a) From Windows' Add or Remove Programs feature, uninstall any listing of "License Support" and "Interlok driver setup"
b) Reboot the system
c) Disconnect any iLoks connected to the system
d) Run and install Tpkdx64Setup.exe file found in the Drivers folder of the "PACE ILOK drivers installx64.zip" or the installx64.zip file linked here >> http://www.paceap.com/extensions/installers/x64/installx64.zip
It is very important that no anti-virus (especially Kaspersky) is running.
e) Restart the computer
f) Install LicenseSupportSetup64.exe file found in the Components folder of the installx64.zip file linked above. Again, make sure no anti-virus or internet monitoring software is running.
g) Restart the computer
For Windows 8 (I have not tried this but others have had success with this solution):
If you get error -9514, go to the unzipped Pro Tools installation folder, then Pro Tools Installer>ISSetupPrerequisites and install Avid Core Runtime, Avid HD Driver x64 and DigiDriver x64. Then run Pro Tools as administrator.
hope this helps !!