MyMixLab Ableton Master Chain TUTORiAL-DECiBEL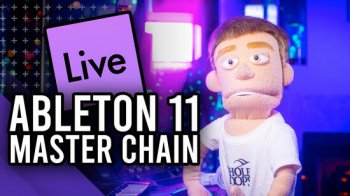 Team DECiBEL | 01 Aug 2021 | 212.2MB
Master your tracks in Ableton with 100% Stock Plugins in Reid Stefan's complete course to create a Master Chain from scratch in Ableton 11. This course covers everything from Gain Staging, Compression, Transients, Multiband Dynamics, EQ, Clipping, Limiting and more. Watch the 18+ minute course and download Reid's finished chain after the course!