Boom Library Baby Boom WAV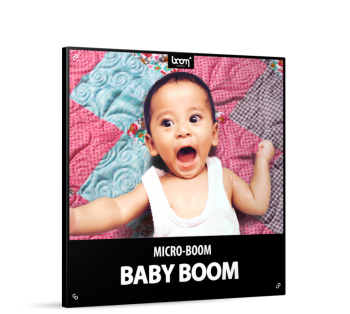 WAV | 24-bit / 96 kHz - 359 MB
GORGEOUS BABIES IN ALL MOODS AND AGES
Have you ever tried to tell a baby to make the exact sound you just need for your most important project? Well, we have. And it took a very very long time and patience to gather this precious collection of laughing, dreaming, grouching, coughing, crying, shouting, talking, weeping, whining, burping and babbling bundles of joy.