Ableton CV Tools v1.0 AlP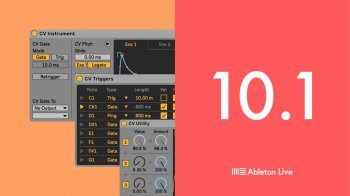 P2P | 10 June 2019 | 5 MB
Now in public beta is CV Tools, a new Pack of 10 Max for Live devices that generate or receive Pitch, Control, Clock and Trigger CV.

Soon you'll be able to receive and modulate CV between your modular or other CV-based gear and Ableton Live 10 using a compatible, DC-coupled audio interface. You'll also be able to use Live as the tempo leader or set it to follow your modular system clock.