NordVPN - Best VPN Service with 66% discount
Amazing news! One of the biggest VPN providers announced insane discounts - 3.7$ per month, if you pay for 2 years.
And that's 89$ instead of 287$, which makes it a 68% discount!!!

I knew NordVPN for a long time and read lots of reviews about it on
TorrentFreak
, yet never used it because their regular price is too high.
But now that i saw this discount, i grabbed 2 years plan without second thought and so far i absolutely love it.
They have more than 3550 servers worldwide, no logs policy and support for up to 6 devices at the same time - but that's not really special.
What really surprised me is the Specialty Servers tab in their software: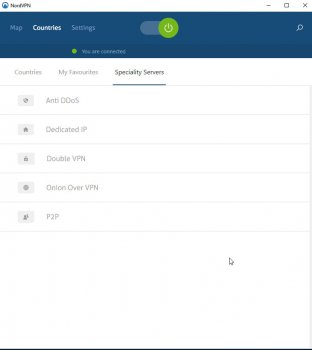 - like Double VPN and Onion over VPN.
most of you might never need it, but to put it simple, that makes a very, very serious protection and i haven't seen anything like it in any other VPN provider's software.

I also enjoy their browser plugins, which as far as i understand functions as a simple proxy switcher and can work even when you're not running the main software.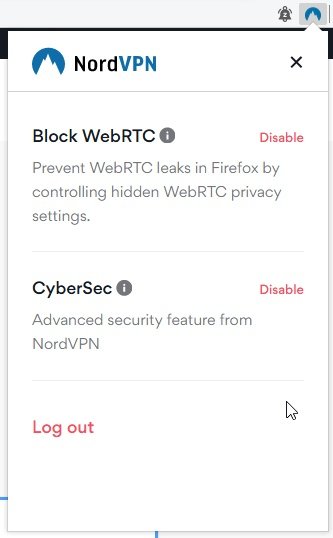 it's good for those like me, who don't use VPN most of the time and mainly use it to access resources blocked in your country. it takes about 3 seconds to establish connection through this plugin, while with VPN software you'd have to wait from 5 to 20 seconds, which really bothers me.
they also provide this "CyberSec" feature. this is what they say about it:
"Take full control of what you see online and shield yourself against all those flashy pop-ups and autoplay ads. NordVPN's integrated ad blocker prevents ads from loading right before you enter a website. So from now on, experience the internet ad-free, like you've always wanted it to be."
i use uBlock Origin, but i certainly don't mind additional layer of extra protection

One of the newest features (2020) - NordLynx VPN Protocol, which allows you to connect to VPN in few seconds, instead of 5 to sometimes 20 seconds. I really like it!
Anyway, the point is that this is an unspeakable offer and if you considered to buy VPN - i doubt there will be a better deal than this.
UPD:
To those worried that this discount might end - NordVPN contacted me and offered a special, permanent discount code for AudioZ members!
Use the link below. if you don't catch the discount automatically, use the "
AudioZ
" coupon code