SkillShare Learn To Dj In Ableton Live Dj Mixtape and Radio Show in Ableton TUTORiAL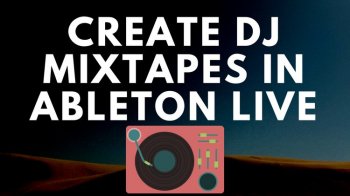 Team ANALYTiCS | 18 February 2019 | 1.86 GB
​In This How To Make A DJ Mixtape in Ableton Course, I will show you how to create a full mixtape and how to make transitions from one track to the other - beat matched and with effect to make the transitions smooth and simple. This Course will learn you how to make Pre-Made sets without any other prior knowledge of Music Production OR Djing. You Can Use The Same Principles For Both EDM, Hip Hop or Even New Music Genres - it will work for all Genres!