MusicTech - August 2017 PDF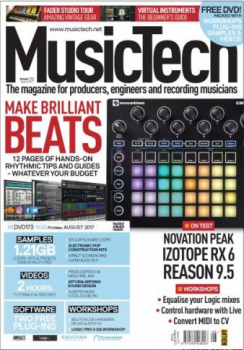 PDF | July 20 2017 | 22 MB
MusicTech is the magazine for producers, engineers and recording musicians. Every issue is packed with hands-on features written by professional producers and engineers. There are software workshops for every major DAW, interviews with top named producers, artists and engineers, plus reviews of the latest studio hardware and software. With a DVD packed with samples, tutorial videos and software, MusicTech is the ultimate package for today's studio user.