Your Personal Book of Solo Fingerstyle Blues Guitar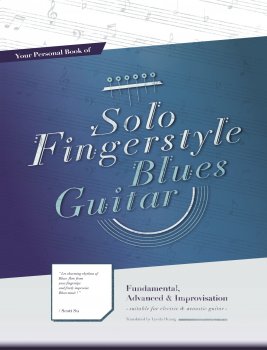 ilfsn | PDF + MP3 | Vol1: 111MB + Vol2: 109MB
★ Great volume of 12-measure exercises, 75 demo songs, arrangements, and MP3 downloads,…more in-depth experiences in the beauty of Blues music.

★ Various types of theme-oriented Blues training on melody, harmony, rhythms and fingerstyle,…more diverse and rich Blues playing.

★ Step-by-step hands-on impromptu playing methods make your freestyle Blues improvisation dream comes true!

This book is quite suitable for friends who are serious about learning Blues guitar, regardless of fingerstyle or electric guitar Blues solo, you all can gain quite much from this book.