3 Kings [Audiobook] by Zack O'Malley Greenburg [Audiobook]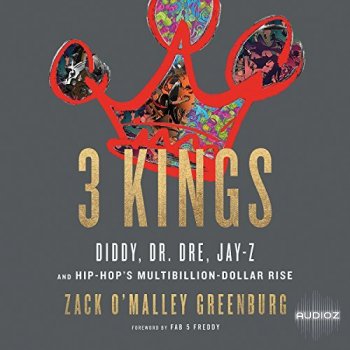 English | March 6th, 2018 | ASIN: B07B1DK9VJ, ISBN: 1549196367 | [email protected] kbps | 8 hrs 34 mins | 226.66 MB
Tracing the careers of hip-hop's three most dynamic stars, this deeply reported history brilliantly examines the entrepreneurial genius of the first musician tycoons: Diddy, Dr. Dre, and Jay-Z

Being successful musicians was simply never enough for the three kings of hip-hop. Diddy, Dr. Dre, and Jay-Z lifted themselves from childhood adversity into tycoon territory, amassing levels of fame and wealth that not only outshone all other contemporary hip-hop artists, but with a combined net worth of well over two billion dollars made them the three richest American musicians, period. Yet their fortunes have little to do with selling their own albums: between Diddy's Ciroc vodka, Dre's three billion dollar sale of his Beats headphones to Apple, and Jay-Z's Tidal streaming service and other assets, these artists have transcended pop music fame to become lifestyle icons and moguls.