IK Multimedia American Acoustic for SampleTank 3/4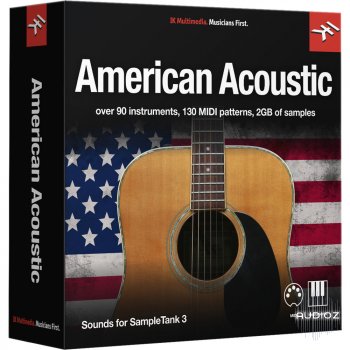 Library for SampleTank | AudioZ Exclusive | 682.68 MB
Take control of the warmth, detail and nuance
of one of the most popular American-made acoustic guitars of all time
American Acoustic is the latest audiophile-grade SampleTank instruments collection. We searched high and low to track down an exceptionally great sounding vintage Martin® D28* with its famous spruce top and mahogany neck. It's hard to find a bad sounding guitar of this model, but we wanted the very best one we could get. We then recorded the guitar in our IK studios in Modena, Italy using the best microphones, preamps and converters available for the project.