Output Arcade v2.0.6.R12799 Update Installer Incl. KeyFile [WiN MacOSX]-FLARE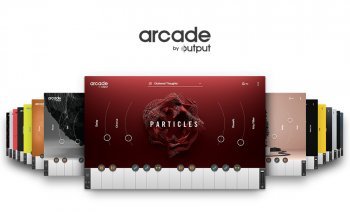 Team FLARE | 18 October 2021 | WiN: 655 MB | MacOSX: 434 MB
RELEASE NUMBER: FLARE-1720/FLARE-1721
A new kind of synthesizer
Arcade is a sample playground with new content delivered every day and tools to transform it all so it sounds like you. It even works with your own loops.

Download this release if you want to update and already installed our previous 2.0.5 release