ADPTR Audio MetricAB v1.1 Incl Patched and Keygen-R2R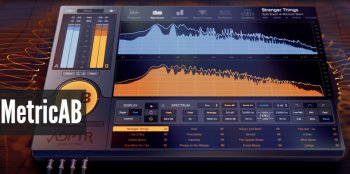 Team R2R | August 29 2019 | 19 MB
The Metric AB plugin enables you to compare your mix to any reference mix with a simple click of the A/B button.

It is designed to provide you with a clear, intuitive workflow and unique analysis tools. Welcome to the new standard in mix referencing. Just put it on your master channel and switch between your actual mix and CD or iTunes mixes by your favorite engineers and bands, other versions of your mix, etc.