Klevgrand PressIt v1.0.1 [WiN-OSX] Incl Keygen-R2R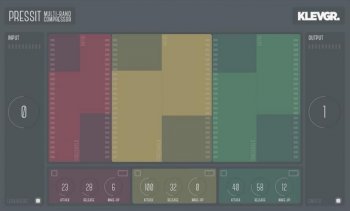 Team R2R | Dec 22 2018 | WiN 3.7 MB | OSX 7.7 MB
Compress Here, Here and Here.

PressIt is a very sophisticated dynamic tool, best used as a master plugin, or to tighten up bus masters. It works really well on drums, but also background vocals or other stems that need to be tamed will fit well. PressIt consists of three compressors who work independently of each other. They are fed with the low, mid & high frequency band of the incoming audio signal.