Guda Audio SynthR v1.2 Incl Keygen (WiN and OSX)-R2R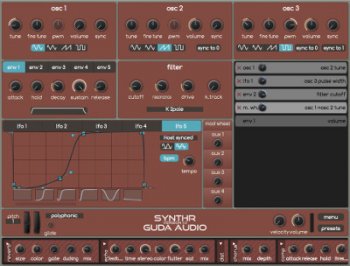 DATE : 2019.05.09 | NUMBER : R2R-7973/7974 | SiZE : 10.0 MB/30.5 MB
PLATFORM : WiN32/64 - VST | MacOSX - AU/VST
SynthR is a flexible synthesizer with drag and drop modulations, clean anti aliased oscillators and sweet saturated multi mode filter. It packs great effects and flexible LFO shapes. Use unison to create wide and fat sounds with up to 5 voices simultaneous at each note.