Boz Digital Labs The Wall v1.1.0 macOS Incl Keygen-R2R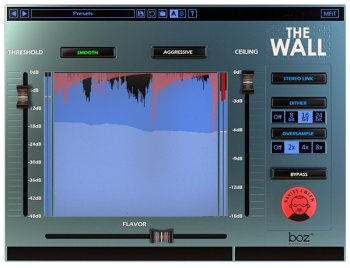 Team R2R | 2022.07.06 | 7.95 MB
The Wall is is a brick wall limiter designed with one thing in mind: Make your mixes loud without screwing up your mix. No matter what side of the loudness wars you've decided to plant yourself on, the need to make mixes loud for clients isn't going away any time soon. Sending your clients home with a mix that is just as loud as the professional mixes they are used to hearing is an important part of any mixing engineer's job.