8dio Studio Vintage Series: CP70 Electric Grand Piano KONTAKT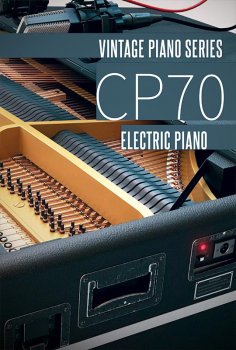 P2P | 03 Jun 2020 | 24.22GB
8Dio Studio Vintage Series represents the most comprehensively deep-sampled collection of vintage keyboards.

The famous Yamaha CP-70 is no exception to extreme sampling. We sampled this legendary Electric Grand Piano in such detail that it will never need to be sampled again. 94.604 samples to be exact. The Electric Grand Piano is similar to a normal piano, except that the vibration of the strings is converted by electric pickups, similar to that of an Electric Guitar.