Music Developments Rapid Composer 3 v3.83 Incl Keygen (WiN and OSX)-R2R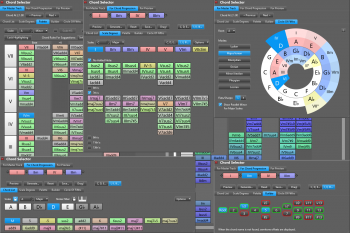 DATE : 2020.02.26 | NUMBER : R2R-8866/8867 | SiZE : 45.3 MB/46.3 MB
PLATFORM : WiN32/64 - EXE/VST | MacOSX - APP/VST
RapidComposer is a complete solution for music composers, both amateurs and professionals. It is a comprehensive software that offers you advanced tools for score composing or editing. With its preview tool you can listen to your creation as you compose it. RapidComposer is a unique, non-destructive, phrase-based music composition software.