2CAUDIO Breeze v. 2.5.0 for Windows by CINEMATIQUE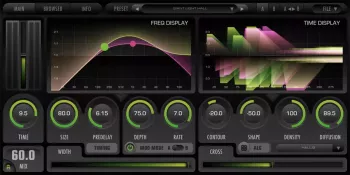 AudioZ Exclusive | VST2 / AAX | 10.2 MB
Simple. Light. Pristine. Intelligently Adaptive.

Breeze is an industry-leading algorithmic reverb that is ultra-efficient, simple to use, and most importantly sounds absolutely sublime. In its most recent version, it has also grown to become one of the most powerful spatial tools on the market! Breeze 2.5 introduces an intelligently adpative Distance-Link DSP mode, the Precedence Link inter-plugin communication system, Multi-Instance Editing, Edit Groups, Global Broadcast and many other extremely innovate features. These features allow Breeze 2.5 and Precedence 1.5 to function as a unified Spatial Mixing Environment, achieving both an incredibly synergistic workflow as well as a truly next-generation sonic result.