Resolume Arena 5.1.0 WiN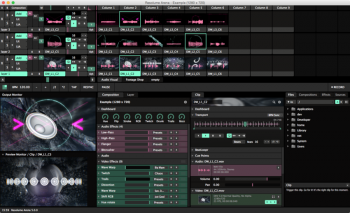 P2P | Sept 20 2016 | 961 MB
Resolume 5 comes in 2 editions. Avenue is the VJ software you know and love, Arena has all the features of Avenue plus features you'd expect from a media server, soft edging, screen warping, DMX input and SMPTE timecode input. Resolume Avenue can play multiple layers of full HD without skipping a beat and it can handle multiple live inputs to make it a virtual video mixing desk.