Cupwise CassetteVerb Nebula 4 Library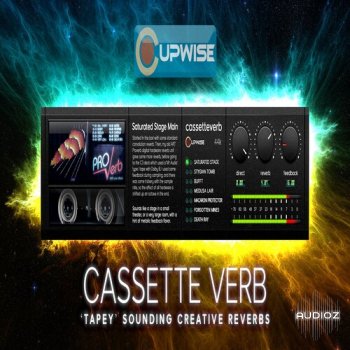 Cupwise | 44Khz | Unrar 96Khz
Various sources of reverb/delay effects were fused with the tone qualities of the cassette format. These are custom made, and each one had cassette tape somewhere in the sampled signal path. 7 unique reverbs were sculpted from various sources and using various software and unusual old hardware like an old tube amp from a radio/record console. Feedback loops with the tape in the path were sometimes used to enhance the effect of the tape, and help bring all of the verb/delay elements together. The main idea here was to try to create 'tapey' sounding reverbs, if that makes any sense.