Teaching Music Appreciation Online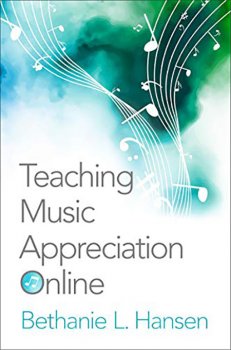 English | 2019 | ISBN: 0190698381 | 385 Pages | PDF | 10 MB
In this book, readers will learn practical tips and strategies to teach music appreciation online. As online education is a growing field, an increasing number of teachers trained in traditional/live methods find themselves now teaching online and potentially without mentors to assist them. Students are also changing, seeking highly engaged, relevant, and interactive learning opportunities that connect to their lives. Here, readers will find helpful guidance in planning curriculum, integrating multimedia assets, designing forum discussions, developing assignments, preparing rubrics, engaging in forum discussions, preparing, managing, and teaching, the course, providing feedback and grading, and following up with struggling and challenging students.