Designing Digital Musical Instruments Using Probatio: A Physical Prototyping Toolkit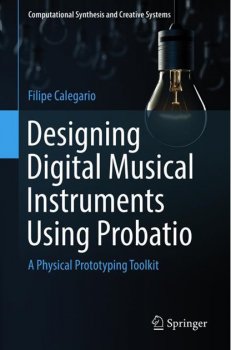 English | ISBN: 3030028917 | 2018 | 148 pages | PDF, EPUB | 30.8 MB
The author presents Probatio, a toolkit for building functional DMI (digital musical instruments) prototypes, artifacts in which gestural control and sound production are physically decoupled but digitally mapped. He uses the concept of instrumental inheritance, the application of gestural and/or structural components of existing instruments to generate ideas for new instruments. To support analysis and combination, he then leverages a traditional design method, the morphological chart, in which existing artifacts are split into parts, presented in a visual form and then recombined to produce new ideas. And finally he integrates the concept and the method in a concrete object, a physical prototyping toolkit for building functional DMI prototypes: Probatio. The author's evaluation of this modular system shows it reduces the time required to develop functional prototypes.