ProdbyJack 99% Mixing and Mastering E-Book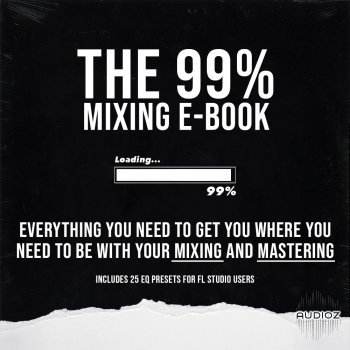 FANTASTiC | 25 July 2020 | 5.9 MB
The ultimate mixing and mastering rescource for producers and engineers alike, named the "99%" as no matter where you are on the spectrum 1% being an absoloute beginner or 99% with lots of experience this e-book can teach you something new and help you improve in each aspect of mixing. Written by ProdbyJack and MG this book is written by producers for producers, easy to read and full of explanations and pictures chapter by chapter easily interpret the information and apply to your own workflow. Also included are 25 Mix and Master EQ Presets made by ProdbyJack these will work on any version of FL Studio. Please see all the pictures for chapter list and more information as to what you can learn inside the 99% E-book.