Values and Music Education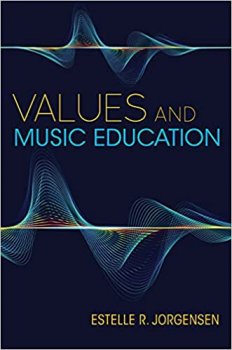 English | ISBN: 0253058228 | 2021 | 328 pages | PDF | 2 MB
What values should form the foundation of music education? And once we decide on those values, how do we ensure we are acting on them?
In Values and Music Education, esteemed author Estelle R. Jorgensen explores how values apply to the practice of music education. We may declare values, but they can be hard to see in action. Jorgensen examines nine quartets of related values and offers readers a roadmap for thinking constructively and critically about the values they hold. In doing so, she takes a broad view of both music and education while drawing on a wide sweep of multidisciplinary literature. Not only does Jorgensen demonstrate an analytical and dialectical philosophical approach to examining values, but she also seeks to show how theoretical and practical issues are interconnected.