The Joy of Playing, the Joy of Thinking by Charles Rosen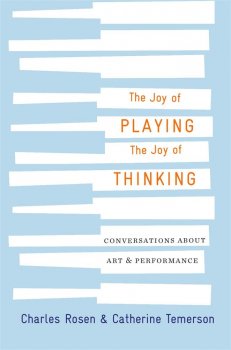 English | November 3rd, 2020 | ISBN: 0674988469 | 160 pages | EPUB | 415 KB
Brilliant, practical, and humorous conversations with one of the twentieth-century's greatest musicologists on art, culture, and the physical pain of playing a difficult passage until one attains its rewards.

Throughout his life, Charles Rosen combined formidable intelligence with immense skill as a concert pianist. He began studying at Juilliard at age seven and went on to inspire a generation of scholars to combine history, aesthetics, and score analysis in what became known as "new musicology."