David Caplan Rhymes Challenge Hip Hop, Poetry, and Contemporary Rhyming Culture EPUB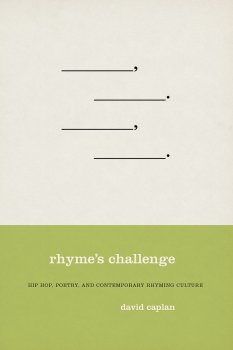 08.24.20 | EPUB | 2MB
Rhyme's Challenge offers a concise, pithy primer to hip-hop poetics while presenting a spirited defense of rhyme in contemporary American poetry. David Caplan's stylish study examines hip-hop's central but supposedly outmoded verbal technique: rhyme. At a time when print-based poets generally dismiss formal rhyme as old-fashioned and bookish, hip-hop artists deftly deploy it as a way to capture the contemporary moment. Rhyme accommodates and colorfully chronicles the most conspicuous conditions and symbols of contemporary society: its products, technologies, and personalities. Ranging from Shakespeare and Wordsworth to Eminem and Jay-Z, David Caplan's study demonstrates the continuing relevance of rhyme to poetry -- and everyday life.