Narratives and Reflections in Music Education: Listening to Voices Seldom Heard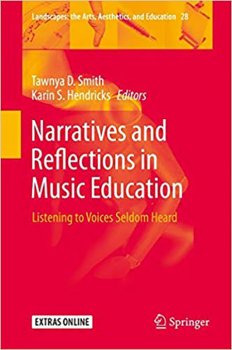 English | ISBN: 3030287068 | 2020 | 300 pages | PDF | 4 MB
This volume offers chapters written by some of the most respected narrative and qualitative inquiry writers in the field of music education. The authorship and scope are international, and the chapters advance the philosophical, theoretical, and methodological bases of narrative inquiry in music education and the arts. The book contains two sections, each with a specific aim. The first is to continue and expand upon dialogue regarding narrative inquiry in music education, emphasizing how narrative involves the art of listening to and hearing others whose voices are often unheard.