Drumeo The Drummer's Toolbox: The Ultimate Guide to Learning 100 (+1) Drumming Styles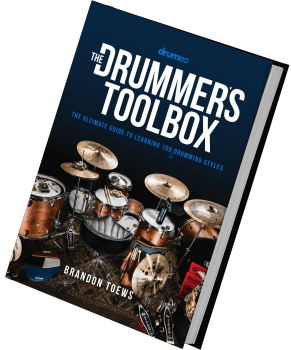 English | 2019 | ISBN: 1999151933 | EPUB | 454 pages | 103 MB
The Drummer's Toolbox presents drummers of all skill levels with the most comprehensive introduction to 100 different drumming styles from the past century. This ultimate guide includes more than 900 groove examples, as well as listening suggestions for 1000 recommended recordings. Throughout the book, drummers will also learn about the history of each drumming style, effective techniques for playing them, and how to break down different grooves limb-by-limb. The Drummer's Toolbox is for any drummer who's serious about expanding their musical vocabulary and becoming more versatile behind the drum-set.