How to Play the Piano By James Rhodes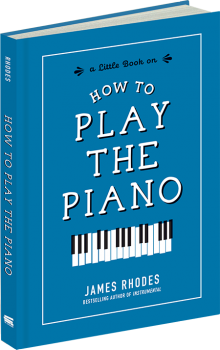 2019 | 64 pages | ISBN: 1615195483 | EPUB: 7.9 MB | PDF: 5.17 MB
Now you can master Bach's most beautiful prelude—even if you've never sat down at a piano before!

Do you have a piano (or keyboard) and forty-five spare minutes every day? Then spend the next six weeks with acclaimed concert pianist James Rhodes. By the end, you'll be able to perform Bach's Prelude No. 1 in C major—no prior musical experience required!