Truefire Sheryl Bailey Trading Solos Bebop TUTORiAL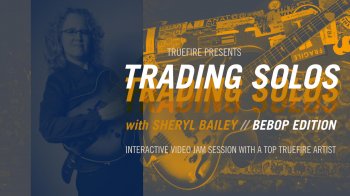 P2P | 6 January 2021 | 917 MB
In Sheryl Bailey's Bebop edition of Trading Solos, you'll jam with Sheryl over five popular bebop progressions, in a variety of keys and feels. Sheryl kicks off the course sharing some of her tone tips to help you get a great sound. And then for each of the five progressions, Sheryl shows you a handful of moves and comping approaches. You'll then take turns applying those ideas, trading solos, and comping for each other over the tracks.