Udemy Beginner Guitar You Only Need 6 Chords TUTORiAL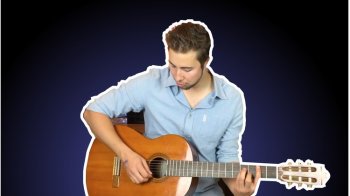 P2P | 09 September 2019 | 9.41 GB
Have you ever seen someone play a guitar and make it look like the most easy and effortless thing in the world? It was as if they could use the strings as an extension of their native language to shape the mood of the air around them.

Inspired, you probably picked up a guitar and tried to learn only to find that it was an endless maze of chords and theories stacked on top of numbing headaches and fingertip pain. You may have wrote them off as a "natural" and decided that the guitar just wasn't meant for some people.