East West Quantum Leap Hardcore Bass VSTi DXi HYBRiD DVDR-DELiRiUM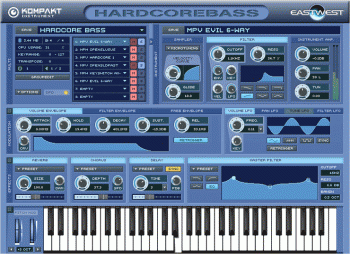 Team DELiRiUM | 11-06-03 | 1.58 GB
Hardcore Bass XP is a little different from the original Hardcore Bass because of the way it was recorded, and the way it is presented. Hardcore Bass XP is really more of a vintage, broad use, bass library. We wanted to give you the option of getting a completely authentic, vintage bass sound, as well as a more hi-fi vintage sound. The sound is still the sound of a mic'd cabinet, but this time round it's 2 cabinets. All the samples are stereo. The right channel is the sound of a 50's Ampeg rig, mic'd with an RCA 44 ribbon mic into a Manley tube signal path. The left channel is the sound of an 80's large Ampeg rig mic'd with a Sennheiser 451 dynamic mic into a Neve solid state signal path.