Arturia SQ80 V v1.1.2 (WiN/MAC) [MORiA]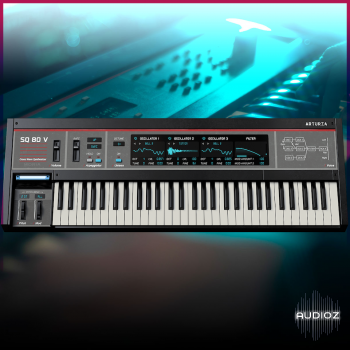 MORiA | January, 12 | AU | VST | VST3 | STANDALONE | AAX | 321 MB
ORGANIC DIGITAL WAVEMAKER SQ80 V is Ensoniq's classic '80s Cross-Wave synth reborn, weaving hybrid lo-fi character, complex industrial textures, and thousands of unique waveform combinations into a quick-fire softsynth enhanced for modern production. Digital synthesis unraveled. Digital synthesizers are often known for sounds that are razor-sharp, crystal-clear, and precise - SQ80 V has other ideas. Explore a detailed software resurrection of a digital anti-hero that's out to break the rules. Capture the grit, character, and charming imperfection favored by John Carpenter, Adamski, Mr Bungle, and countless others with an instrument that's simultaneously complex and accessible, focused and intricate, edgy and dream-like - and unlike anything you've heard before.