NUGEN Audio Stereoizer v3.4.0.1 Incl Keygen (WiN OSX)-R2R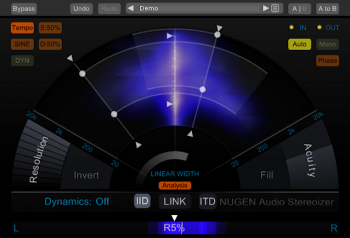 Team R2R | 03 Jul 2019 | WIN: 5.4MB | OSX: 45.7MB
Expand your stereo image
Stereoizer is a stereo width plug-in with a clear difference - your mix will still sound great in mono. Add natural sounding width and depth to any recording, mono or stereo, leaving the character of the source intact. Or go super wide - the choice is yours.