MSXII Audio - Building Blocks 2 WAV Ni Mashine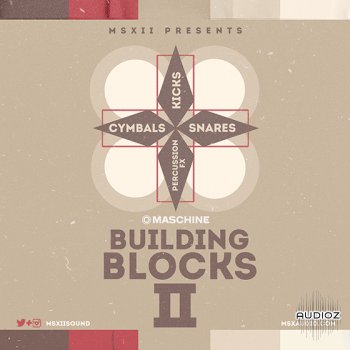 FANTASTiC May 01 2016 | 33 MB
MSXII Sound Design is proud to present another essential pack of go-to drum sounds with Building Blocks version 2. Bigger and better drums and sounds here! Truth be told, Once again we give you the best drums in the game to mold to taste and get you going on the right foot. These drums knock! Textured uniquely that will allow you to mold your own innovative ideas to continue to move your music forward. We keep the focus again on kicks, snares, hats, live percussion, and analog fx derived from our vintage Moog synthesizers. 64 carefully crafted, unique MSXII quality sounds grace this incredible collection. We've also include 1 Native Instruments Maschine project for you to peep.