Animatek Ultimate Ztep Zeq v3.0 - Ableton Max For Live-Step Sequencer AMXD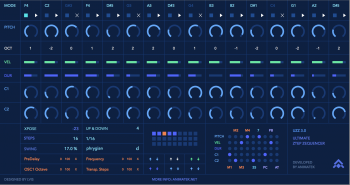 AMXD | AudioZ Exclusive | 17.43 MB
UZZ 3.0 is a Max For Live device inspired in the step sequencer created by Len Sasso for Logic Audio.
Redesigned and reviewed for the new Ableton technology and taking advantage of the ability of Live 9 to automate and map any parameter from his interface. We have created a totally optimized and new fascinating device.