Best Service Galaxy X Complete for Best Service engine Incl. key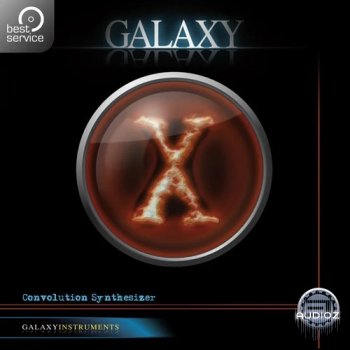 AudioZ Exclusive | 14 January 2022 | 10.2 GB
After three years of development Galaxy Instruments proudly presents an exciting new virtual instrument with an extraordinary new kind of sound design: GALAXY X

X is a CONVOLUTION SYNTHESIZER, bringing an extremely powerful and creative sound design tool at your disposal: FX CONVOLUTION. X features over 1400 convolution X-Files to completely alter more than 15GB of source sounds, all specifically recorded and tweaked for X. Divided into three instrument categories, Galaxy X delivers a complete production pack.