Toontrack Country Pop EZkeys MIDI WiN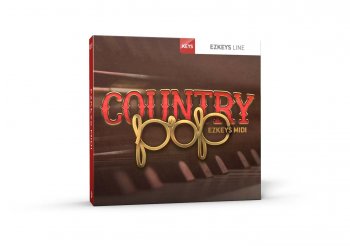 MIDI WiN | 4.02 MB
COUNTRY SONGS THAT POP.
A contemporary fusion of country and pop playing styles for piano.

Already back in the 1970s, artists started deviating from the traditional country mold by incorporating obvious elements of pop music, both in terms of songwriting, instrumentation and production. It proved hugely successful in reaching new audiences outside the core demographic. Still to this day, chart-topping stars like Taylor Swift, Keith Urban, Lady Antebellum and many others keep pushing the boundaries of what country is and can be.