Roland VS FLAVR SUGAR for Concerto v4.1.2-SYNTHiC4TE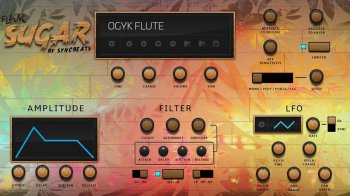 SYNTHiC4TE | August 12 2018 | 2.27 GB
SUGAR provides a sweet shot of Tropical House for your digital studio

Tropical is in the House
A stark contrast to its sometimes-moody progenitor, Deep House, the Tropical House or "Trop House" sub-genre of electronic dance music is widely known to elevate your mood by conjuring images of sandy shores and sea breezes over a pulsing 4/4 beat. By fusing Beleric Beat, Dancehall and Reggae with Deep House, cutting-edge producers in the mid to late 2000s moved Tropical House into playlists, clubs and festivals worldwide. Now, Roland Cloud has distilled all of the sweetness of Tropical House into an easy-to-use yet powerful virtual instrument for your DAW, SUGAR.