Dmitry Sches Thorn v1.0 CE-V.R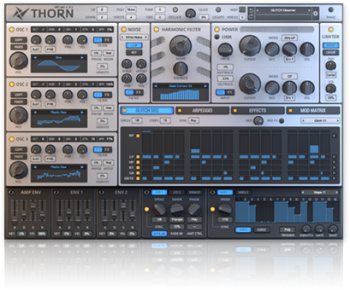 TEAM V.R | Oct 21 2017 | 348 MB
Thorn
Thorn is a software synthesizer that was designed to be easy to use and deliver awesome sound. In Thorn, being simple means to be straightforward and provide advanced sonic control at the same time. Intuitive workflow, high quality processing modules, light on the CPU, Thorn is ready to be put at the heart of your mix, in any genre of modern electronic music production.