Lindell 354E v1.0.CE-V.R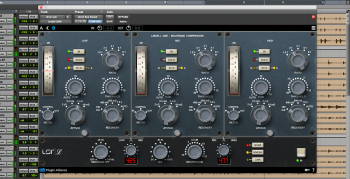 TEAM V.R | Oct 28 2017 | 12.5 MB
The Lindell 354E is a multiband model of the most famous vintage diode bridge compressor, the Neve 2254E, precisely replicating its distinctive behavior and rich sonic character in each of its three bands. But in practical use, the 354E really is two compressors in one: Turn on its Nuke mode to radically shape individual tracks, and turn it off for lighter, more nuanced compression when mastering or for surgical mixing. Both modes yield the same lush coloration and smooth presence that made the 2254E one of the most revered and highly sought after compressors in the world.