Sony DRE-2000 for Audio Ease Altiverb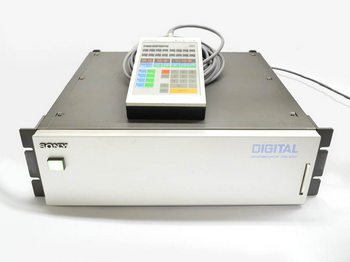 Altiverb Preset | 407 MB
1980s digital reverb
This legendary digital reverb from the 1980s is recorded by Aram Verwoest @ SoundStash Studio, with Georg Walt.
Georg owns several units and in the nice comforts of his modern studio we could workout how to best sample this iconic reverb.
The two echo and four default reverb programs are sampled and all low and high damping configurations at eight different reverb time lengths per program. This basically covers the entire unit and allows you to dial in any setting by choosing the right IR in Altiverb.