Analog Obsession Kolin v3.0 RETAiL WiN OSX-DECiBEL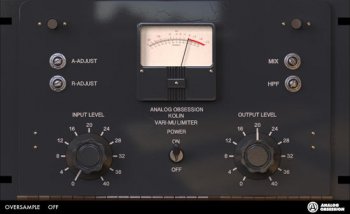 Team DECiBEL | 13 Jan 2020 | 57.8MB
I Hear You On the Radio!
These were the top of the line vari-mu limiters and they are one of the best sounding and best built vintage tube limiters from the 50s and early 60s. Additionally, it modded with program-dependent Attack & Release features!

Hot or not! You will be chilled to the bone!