Voxengo HarmoniEQ v2.4 Incl Keygen [WIN OSX]-R2R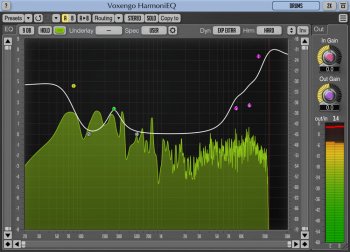 Team R2R | 07 Mar 2019 | WIN: 8.2MB | OSX: 25.7MB
HarmoniEQ is a parametric, harmonically-enhanced equalizer plug-in for professional music production applications. Harmonic enhancement HarmoniEQ applies to the sound is an inherent element of its overall sonic quality. HarmoniEQ also features dynamic equalization modes that offer you a vast palette of sound-shaping capabilities, suitable for mastering.