Groove3 MASSIVE X Tips and Tricks TUTORiAL-SYNTHiC4TE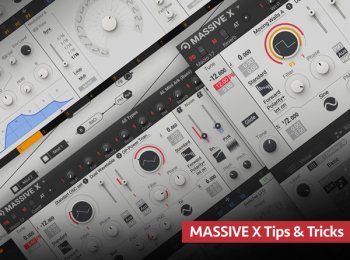 SYNTHiC4TE | June 30 2019 | 257 MB
Adam Pollard reveals a ton of tip & trick MASSIVE X tutorials! Learn way cool, creative sound design and workflow ideas for MASSIVE X. These MASSIVE X videos are for the person who is familiar with MASSIVE X, but wants to go deeper and learn eye and mind opening tips and techniques when using MASSIVE X to get amazing sonic results.