Udemy Audio and Video Production for Solo Online Course Creators TUTORiAL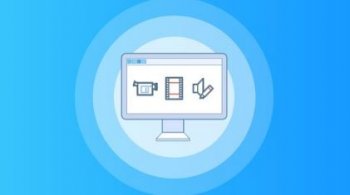 TEAM COMPRISED | March 21 2017 | 1.2 GB
Learn to Record Professional Audio and Videos as a one-person team that you can publish on YouTube or other video sites
In this course you will gain a deep understanding of audio and video recording and also editing audio and video.
You'll learn the beauty and the power of video and audio techniques that's used by professional one-person team YouTubers and online course creators today.
This course will cover such topics as :
→ Microphones
→ Pop Shield
→ Microphones Stands
→ Vocal Booths
→ Audio Interfaces
→ Vocal Pre-Amps
→ Headphones
→ Studio Monitors
→ Room Treatment
→ Vocal Mixing
→ Screenflow Screen Capture Software
→ DSLR and USB Cameras
→ Green Screens
→ Ring Lights
→ Screen Resolution
→ Thumbnails
→ Video Editing
→ Presentation Skills
→ and more!
We'll take a deep dive into recording and editing audio such as looking at microphone techniques, processing and mixing audio to a professional standard.
We will also take a deep look into video editing software such as Final Cut Pro X and ScreenFlow screen-capture software.
Finally, you'll learn the foundations of how put all the audio and video together to create your own high quality videos!
What you'll learn in this course will make you a better audio mixer, video editor, lighting technician and online course and video creator!