Joseph Hollo's Shining Hive sound bank for U-he Hive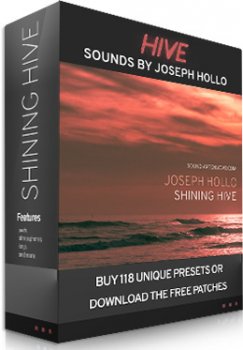 sound bank for U-he Hive | 14.67 MB
Let the Hive shine, Let the Hive shine in...
Since working on the factory library of the updated Hive 1.2, Joseph was excited to watch this lovely synth became a real top-dog, yet easy to use VSTi.
And with the newly added wavetable capability Joseph could discover limitless colors and moods for your new audio project.