Fabrizio Poce J74 SliceShuffler v1.0.4 Max for Live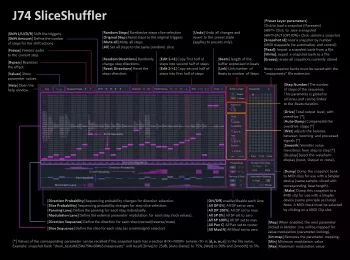 Download size: 2.07mb
J74 SliceShuffler is an audio slice sequencer. Operating as an audio effect for Ableton Live (Max for Live), the plug-in works by buffering incoming audio and allows you free slice resequencing and manipulation of the audio phrase. Made with rhythmic material in mind, it can also be used to add a rhythmic feel on anything else too. Above all, SliceShuffler is made for real-time performance: manipulate, mix the snapshots, randomize and do anything you like: changes are hitless and instantaneous. With a performance-friendly [undo] function which let's you revert to a known state, when you wish to.