REQ: Stephen Bennett Computer Orchestration Tips and Tricks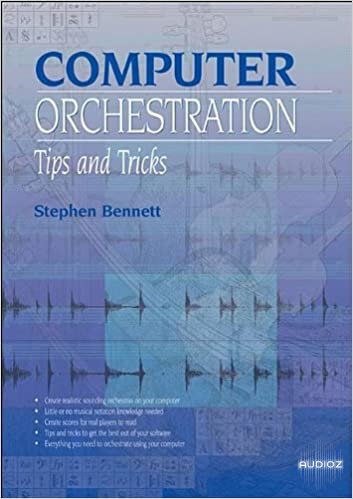 Create realistic sounding orchestras on your computer
Little or no musical notation knowledge needed
Create scores for real players to read
Tips and tricks to get the best out of your software
All you need to orchestrate on computer
Using modern technology, composers no longer need to wait until an orchestra plays their score to hear what their music will actually sound like. Using a computer and suitable software, it's possible for anyone to produce high-quality results that can be used for music CDs, film and TV scores - or even as a basis of a recording session using orchestral players.
Many musicians would like to add synthetic orchestral colour to their work but are often left feeling frustrated that their first attempts don't sound very realistic or that the techniques needed will be too difficult to learn.
This book is aimed at those with little or not understanding of music notation. It gives the reader a basic understanding or the principles of orchestration and offers tips and techniques to help get the best simulated orchestral performance out of their equipment.
Website: