REQ: Touch The Universe: Geodesic Frequencies For Parawave Rapid 1.5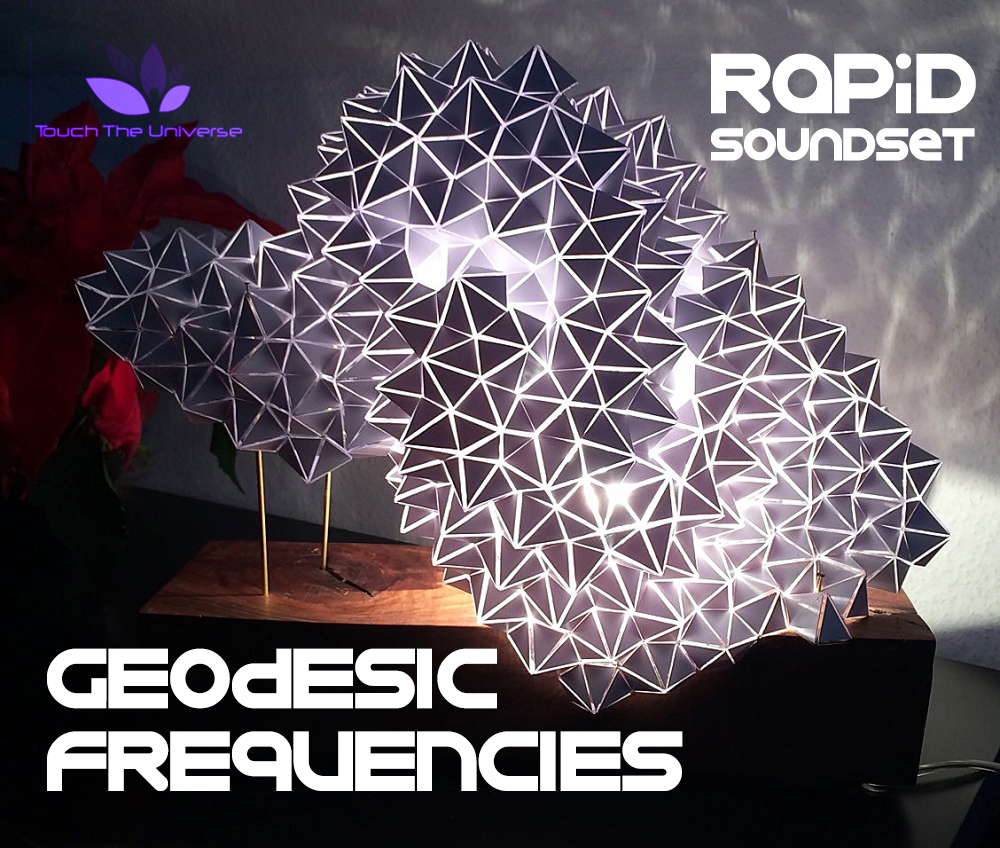 "Geodesic Frequencies" for Parawave Audio's Rapid synthesizer contains 128 presets (over 350 layers) and 100MB of original multisample and wavetable content. The presets are suitable for modern contemporary electronic dance music production, chill out, ambient, breakbeat, future bass, future house, future goa. Each patch has extensive modulation settings for velocity, modulation wheel, and nearly all macros are assigned. Great care went into making sure these presets sound dynamic and lively when played on a midi keyboard.
Tips and Tricks
There is a lot of interplay between the modulation routings between the modulation wheel and the macros. For instance, Macro 1 might control Lfo Depth and Macro 2 might control the same LFO's rate. You may find that after tweaking Macro 1, Macro 2 will sound different because Macro 1 is activating parameters assigned to Macro 2. This keeps things fresh and interesting.
Details
Nearly of the patches have modulation destinations for the modwheel and extensive destinations to the macro's. In addition, nearly all the patches of detailed velocity settings so they will sound great playing on a keyboard. They will feel more alive and dynamic. In addition, the Macro's play a heavy role in a lot of the Multi-Layered patches, so be sure to explore them for each patch.
Furthermore, many of the patches have useful hints built into the description section for how to play them or general information on the patch construction.
Patch Breakdown: 128 Patches with over 352 Layers
Arps: 8
Basses: 25
Drums: 4
Effect: 6
Gated: 4
Keys: 12
Leads: 36
Pads: 27
Plucks: 9
Sequence: 4
String: 4
Splitted (Preset Songs): 3
Vocal: 1
The soundset also contains some very beautiful and complex pads with rythmic and lush textures, all multi-layered with modulations built into the patch and assigned to modulation sources and macros for enhanced playability