Screaming Bee MorphVOX Pro 4.4.85 Build 18221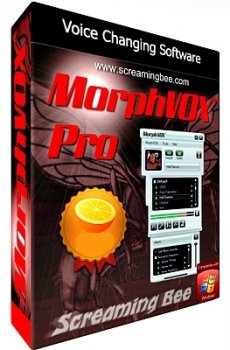 15.01.2020 | WiN | 40 MB
MorphVOXTM Pro will change your voice online and in-game. Take your voice-changing to a new level with superior voice-learning technology, background cancellation, and sound quality.

New Features:
- New professional interface using standard windows controls.
- Expanded file format support including MP3 reading!
- Backup/Restore all your settings to a single file.
- Better list management for all your voices and sound effects.
- Plug-In support, allow for more features now and in the future.
- Multiple-user support, easily switch between different speakers.
- Plus many more!