Toontrack Emotional Ballads EZkeys MIDI WiN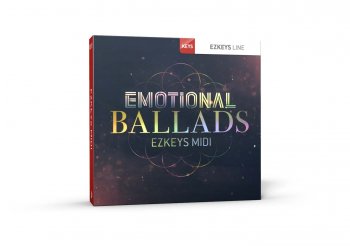 MIDI WiN | 4.01 MB
AN OCEAN OF EMOTION.
Modern pop and rock ballads chock-full of drama and melancholy.

From jazz to R&B, soul, pop and even metal – piano-based ballads have made lasting forays into all different genres over the years. It may be that the timbre of the piano adds another dimension of heart-wrenching narrative or that its harmonic color translates especially well in wound down tempos – but regardless of reason, pair the piano with a slow tune and it seems to unequivocally throw a wet blanket of melancholy over any song.