Oversampled MIXING SAUCE For Ableton - Ultimate Ableton Effect Rack Pack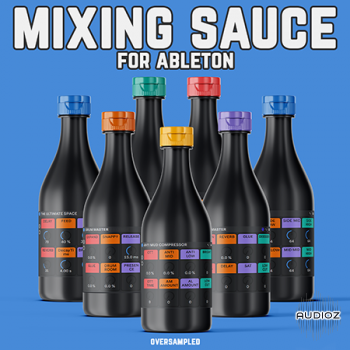 FANTASTiC | 21 January 2021 | 74.1 KB
Are you tired of endlessly tweaking knobs to get a better sound? Are you tired of messy mixes, dry and not full enough sound? We introduce you The Mixing Sauce for Ableton - 7 effect racks that will: clean the mud, make your instruments sound amazing and spacious. Each of the racks has been designed to be easy to use. You will be able to improve your sound instantly just by turning a couple of knobs! Just choose the rack based on the sound you use!