Triple Spiral Audio Beyond Dreams For U-HE ZEBRA 2-DISCOVER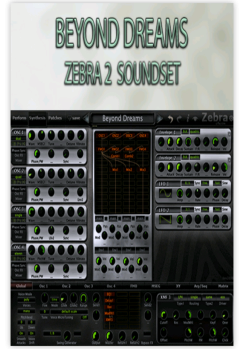 DISCOVER | March/12Th/2018 | 19.8MB
Beyond Dreams is a Soundset with 100 Patches for Zebra 2 from U-he. The soundset is aiming for Composers and Producers working in the Film, Game and Library Music Industry, though of course it can be used in any other production. Categories included are Arps, Bass, Bass Loops, FX, Leads, Pads, KY (Key and Plucked), Soundscapes, Percussion and the earlier mentioned Sequences.