Music Composition - Professional Workflow Secrets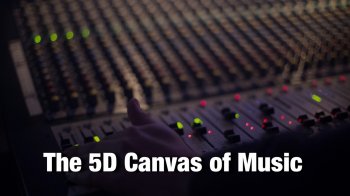 ilfsn | 1.7 Hours + MIDI Files | 1.95GB
Become an Efficient and Creative Music Composer
Welcome, and congratulations for choosing to level up your productivity, creativity, and speed up your workflow when you compose music. You will learn all my best methods for unleashing your true creative powers. After this course you will have the power and knowledge to speed up your music making process.
Composing music is a noble craft. You create something that can not be seen or felt by your hands. And yet the instruments, sounds and notes of your music story, carry so much emotional power. But it is not an easy task to create a full music composition. It's always tricky to start...but also to get from your first idea to a complete track. That is why you need a lot of tricks, and special methods in your composer toolkit.
Your mission as a composer is to turn your ideas into an engaging story. A story told with instruments and sounds. Because that's what music is. A dynamic and compelling story of emotions. And you are the both the writer, and the director of this story.
Examples of things you will Learn
Powerful Workflow Secrets
Mind-opening Creativity Boosters
Incredible Inspiration Tricks

Level up Your Knowledge Today
Enroll Now and Gain Knowledge from taking the Complete Course
Learn all the Concepts, Methods, Techniques and Tips etc.
Take Action to Advance Faster