Creating Beats: Music for Computer Aided Producers: Digital Mixing Guide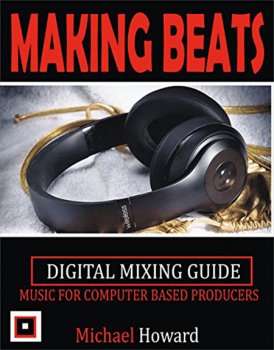 English | 2016 | ASIN: B01N01FN8F | 309 Pages | PDF | 4.76 MB
With the advancing development of digital technology, today™s aspiring electronic music producers enjoy a significant degree of creative freedom.
This facility has led to a boom of both interest and creativity in the areas of music production. Many independent artists are now producing their own unique music independent of market-led forces. The development of the World Wide Web further enables them to upload their tracks to a potential audience of millions. The degree of freedom such producers now enjoy is clearly unparalleled.
One of the downsides to this freedom is a glut of available music with sometimes dubious qual- ity. Previously, music had to attract the attention of a record label or a radio station to get heard. To do so, it probably had to be music of a high standard in terms of both its originality and its salability. Now anybody can post music online, even if they are just starting out. In some ways this can be useful, because feedback obtained from listeners enables a musician to make improvements. But it also means that there is a lot of bad music out there.
FileHost Included
Uploaded | Rapidgator | Rockfile | Katfile