Groove3 zplane reTune Explained TUTORiAL [FREE]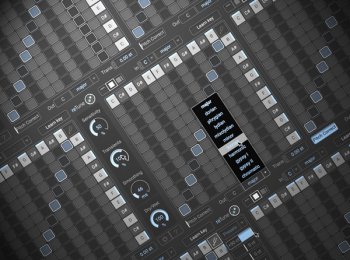 TUTORiAL|168.95 MB
Eli Krantzberg and zplane present a FREE video tutorial series on reTune, the wonder real-time pitch correction plug-in!
Eli begins by welcoming you and gives an overview of what reTune is and how to start using it in 3 minutes. You'll then go deeper and learn all about the Mapping Matrix, which can be used on polyphonic content like a guitar, as then how to create a vocal harmony.
Next, explore creative ways of using reTune's micro-tuning functions and automation to create pitch dependent chorusing and harmonizing on a Lead Vocal and Electric guitar.
Controlling reTune with MIDI is then covered, and you'll see just how to re-pitch incoming audio via real-time MIDI input from a MIDI controller.
Wrapping it up, Eli gives you some cool tips and tricks for using reTune, like creating a wild tape stop style effect by automating the transpose function, and how to transpose pre-recorded loops to work with live audio in a different key.
See the individual tutorial descriptions for more info. If you just got reTune and want to know more about it, or just want to see what this very cool plug-in is capable of, watch "zplane reTune Explained" today!
Filehost Include
Uploaded | Rockfile | Rapidgator | Filefactory